Best Online Sofort Casino - Review for the Netherlands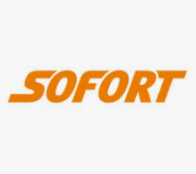 Sofort is a no doubt popular payment method for casino goers in Europe and the Netherlands in particular. Many online casinos have made this banking option available for deposits and withdrawals. But how do we find the best Sofort casino online? Let's take a look at this popular Dutch online casino payment option, how it works and whether this payment provider is secure for deposits at online casinos in the Netherlands.
Beste Online Casino's in Nederland

Sofort was previously known as Sofortüberweisung, which as you can see is quite hard to pronounce for non-German natives. The company was originally founded in Munich, Germany in 2005. However, in 2014, Sofort was acquired by Klarna, which is a Sweden-based organization.
To put it in simple terms, Sofort is a simple online payment method that is mostly available in European countries. The countries that are lucky enough to enjoy its services are Switzerland, Netherland, Poland, Spain, Italy, Belgium, Germany, and Austria.
In fact, Sofort is very compatible with European banking facilities as it meets the highest security standards maintained in that part of the world. You can say that it is quicker than regular wire transfers, which is how the Sofort payment method became so popular in such a short time!
Best Sofort Casinos in the Online Gambling Market

If you have been around the gambling industry for a while, you probably have heard about the best Sofort casinos out there already. These casinos usually offer multiple payment methods to their players because their audience is so wide.
So, along with Sofort, you will see credit card, debit cards, and other popular e-wallet platforms for deposits and withdrawals.
In addition, Dutch players and others are more than likely to use the Sofort casino sign up offer after registration. Rewards, like free cash bonus and free spins are something that really motivates players to engage in gambling platforms.
With that being said, the top casinos as of now that use Sofort are Tsars Casino, Wisho Casino, Casoo Casino, Winnerz Casino, and Lyra Casino.
How Does the Sofort Payment Service Really Work?

Sofort is a safe online payment method that is a common name in many European households. When you are trying to deposit funds to your online casino account, choose Sofort as one of the payment options. Enter the deposit amount that you want, and then you will be directed to your bank account to confirm the transaction.
This makes Sofort a secure payment service because it can't process any transaction without your consent. Besides, you will be notified by your bank after each transaction which lets you monitor your monthly and yearly budget. Along with authentication, the service has a dedicated anti-fraud team that prevents cyber theft of any kind.
Deposit and Withdrawal Possibilities of Sofort Casino
Deposits and withdrawals are carried out differently on Sofort casinos. So, we will have a quick look at how they are conducted!
How to Deposit with Sofort

Depositing cash to online casinos with Sofort is an easy process as long as you know how to do it. Just be aware that this payment service has to work in combination with European banking institutions. Most German banks are compatible with this service, so if that is where you have your account, you have nothing to worry about!
To deposit funds to your gambling account, log in to your casino account, and find the Cashier. Select the Deposit option, and then the Sofort payment option. The names used for Sofort in different casinos may vary as some may choose to call it Sofort Klarna, Sofortüberweisung, or Sofort Überweisung. But they all mean the same thing.
The next involves choosing your banking provider from a list of options and entering the amount of money you would like to deposit into your casino account. Subsequently, you will be directed to your bank account window, where you have to log in with your credentials, and finally, confirm the transaction.
Usually, you will receive the funds on your casino account within 1 or 2 days. For this reason, always deposit cash to the casino a few days prior to gambling.
How to Withdraw with Sofort

Even though Sofort is such a convenient method to transfer funds to accounts, this service is not used for withdrawing money from online casinos. Generally, the casinos will give you the chance to withdraw your winnings from other, such as Skrill, Trustly, PaySafe Card, Eco Card, Neteller, Web Money, and Bitcoin.
Bank transfer or Electronic Fund Transfer (EFT) is a very common way for casino players to withdraw money from their casino accounts. Almost always, EFT is available for withdrawals on the online casinos.
Features of Sofort Payments: Processing Times and Limits

Sofort is a delayed notification payment method that gets processed after customers authenticate the payment process. The processing time for Sofort payment usually never exceeds the 2 business days. But if there are disruptions and legality issues, it may take as long as 14 days!
On the other hand, there is a limit to the money you can send via Sofort. You are allowed to send as much as €25,000 within 24 hours. Having said that, that is a lot of money to deposit on your online casino account for a day!
Advantages of Gambling in Sofort Online Casinos
Now, let's look at what is working for Sofort online casinos in this section.
·       Minimum Deposit Limit
The minimum deposit limit on Sofort is as little as €10, which is fairly less compared to some other online casinos out there. However, some casinos do let gamblers place wagers at lower deposit limits, but that is just based on individual terms and conditions of the casino.
·       Eliminates Human Error
Since you don't have to involve any representatives from the bank or go through long paperwork to process payments with Sofort, the payment method eliminates the chance of human error for transactions.
You just have to select Sofort from the list of payment options available at the casino, enter the amount that you want to deposit and confirm the transaction after the system takes you to your bank account window.
·       Works on Mobile Devices
Luckily, for people who are always on the go, having the Sofort app on your mobile phone lets you make payments to online casinos anytime anywhere. If the casino is available in an app version, then it gets better for you!
·       Eligible for Sign Up Welcome Bonus
If you want to play online casino games, then you know the thrill of chasing the sign up welcome bonus! Online gambling platforms offer no deposit bonus offers to new players in the casino as a marketing strategy.
Having said that, you can use Sofort to pay for your first deposit to win the welcome bonus. It may take about 24 to 48 hours for the deposit to reach the casino cashier, but what you win after that is worth the wait!
Disadvantages of Gambling in Sofort Online Casinos
Let's look at what we don't like about Sofort casinos in the following section.
·       Processing Fee Involved
Even though there is no hidden cost when you transfer money to Sofort casinos, the Sofort payment method may charge you a small fee. That fee may cost 1.4% + €0.25 for transactions, but that's about it. There is no Sofort setup cost or monthly cost associated.
·       Longer Waiting Time
Another drawback of Sofort is that it takes about 2 to 14 business days for the funds to reach the online gambling platform. When you consider the processing speed of other market competitors, some of them take a few seconds to get the funds processed. The best examples of that are PayPal, Skrill, and Neteller.
·       Some Casinos Don't Accept Sofort
Despite having intense popularity in the European gambling market, Sofort is not accepted in all casinos even when they are located in Europe. Having said that, you have to read the terms and conditions of each casino to find out if the Sofort casino accepts this payment method or not.
·       Not All Currencies are Accepted
Similar to how not all casinos accept Sofort payments, there is also a limitation on the currencies that this payment method acknowledges. Currently, the supported currencies are Euro, British Pound Sterling, Swiss Franc, Polish Zloty, Swedish Krona, Czech Koruna, and Hungarian Forint.
Is the Sofort Payment Service Better Than iDeal or Trustly?

Sofort, iDeal, and Trustly are all reliable and legal online payment methods that a lot of gamblers use to make deposits and withdrawals on online casino platforms. All of them are cost-effective electronic money transfer systems that are popular in Europe.
Typically, Sofort needs your banking credentials to process the payment that needs to be made to the casino. Here, cash doesn't flow through the Sofort account. Fund transfer can take between 2 to 14 business days.
Trustly works the same way as Sofort, but you have to create an account with the platform to carry out transactions to the casinos. When you get a confirmation from the Trustly team that the money is in your Trustly account. That is when you can transfer the cash to the casino.
On the other hand, iDeal is faster than Sofort because money transfer takes a few seconds to 1 day, and not more than that. It is an e-wallet just like PayPal, Neteller, and Skril. However, the app is only available for Android phones.
New Online Casinos with Sofort Payment Service
As Sofort becomes more and more popular in the online gambling market, more casinos are adopting this payment method for deposits and withdrawals. When you visit the top casinos of today located in Europe, you may see Sofort included in the list of payment methods.
Having said that, new online casinos struggle to meet the gambling requirements of different countries and to satisfy customers with their casino features. All things considered, since it is such a tough situation for these new casinos to set themselves up in the industry, we try to be nice to them for the first few years.
How to Choose and Play at a Sofort Online Casino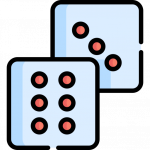 When you are looking for the best online casino that offers Sofort casino no deposit bonus, you have to make sure that it is adequately licensed and monitored by the top gambling authorities of the world.
Also, they should have a collection of games derived from the best gaming software providers, have secure and reliable payment methods, an excellent customer support team, iOS and Android mobile compatibility, and incredible casino Sofort VIP programs.
Things to Take Away From This Sofort Casino Review
There is a lot to take away from this casino Sofort review. In short, don't play in casinos that are not licensed by gambling authorities. Some casinos may not accept the Sofort payment method for withdrawals. Lastly, for free big wins, you have to target the Sofort casino bonus that offers high value.
Need to compare this excellent casino payment to other ones available in the Netherlands? Check our reviews about Volt casinos and Klarna casinos.
FAQ
Is Sofort a safe casino payment method?

Sofort is a simple, easy, fast, and secure online payment method that uses open banking to transfer real money over 13 markets in Europe. In that sense, it is a payment method that you can trust to carry out casino online financial transactions.
Is Sofort available for both deposit and withdrawal?

Depending on whether the online casino has made it available or not, Sofort can be used for both depositing and withdrawing funds. Nevertheless, some casinos may not allow you to withdraw funds with the payment method Sofort.
Which casinos accept Sofort?

Many casinos accept the Sofort banking method because it is easy, fast, and secure. To name some of the casinos that accept Sofort, there are Playamo, LVbet, Spinia, 888 Casino, Wolfy, Playzee, BaoCasino, Betchan, Casino Cruise, and Slotty Vegas.